Incident Response Retainer Services
PacketWatch offers an industry-leading IR retainer, providing a direct line to our elite team of digital forensics and incident response (DFIR) experts with the flexibility to reallocate unused hours for additional advisory services.
purchase peace of mind
Make us your first call
Discover how PacketWatch handles incident response and how our service model delivers far above our competitors.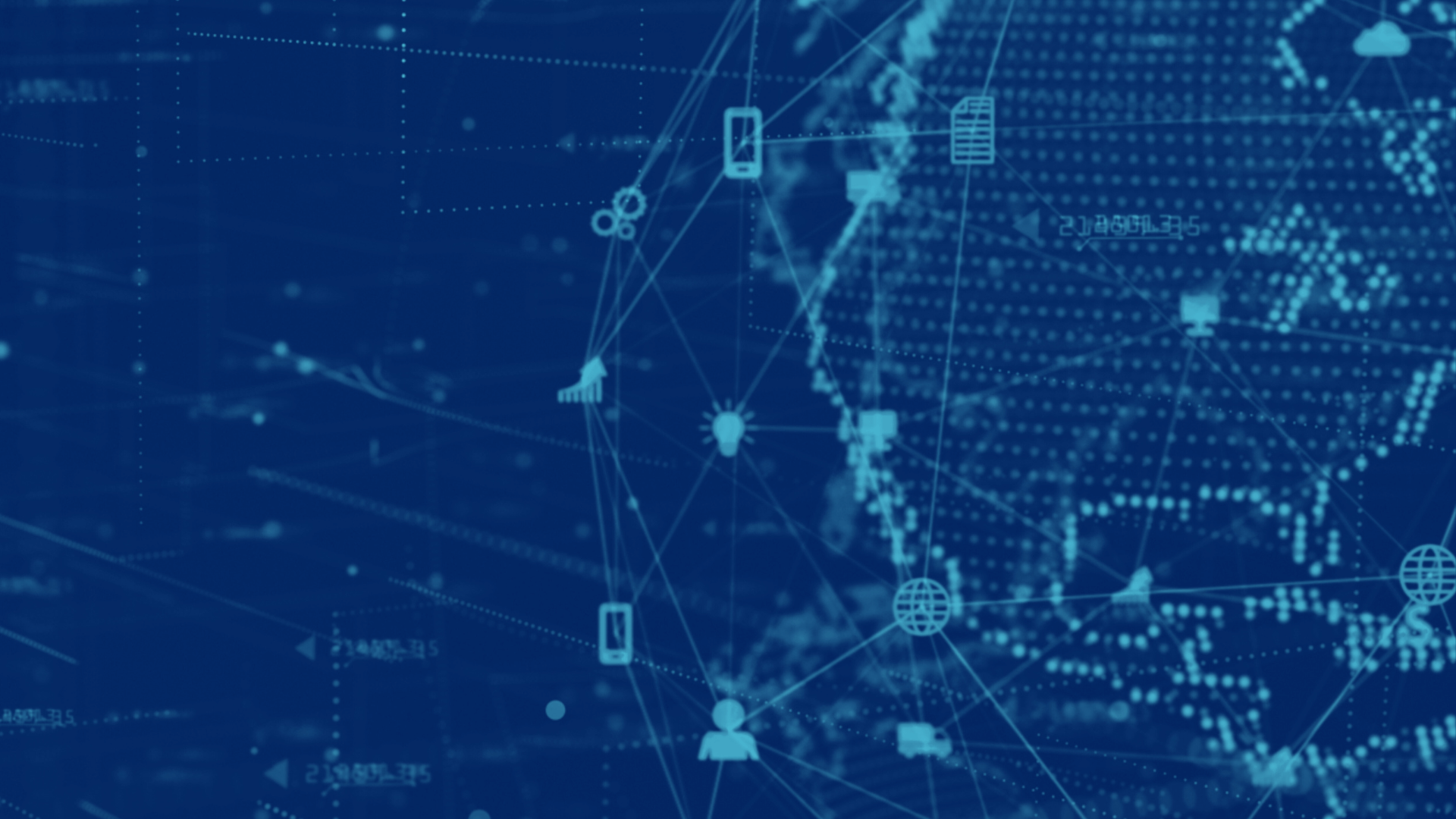 Minimize Risk While Maximizing Utility
The truth is, it's not a matter of if your organization will experience a breach, but rather when it will happen. Make sure your organization is prepared to respond to incidents with our IR retainer service.
PacketWatch's Incident Response Retainer provides access to our elite team of incident responders so you can quickly access expertise and support when needed, day or night.
We provide unparalleled loyalty to our clientele, not your insurer. We deliver fast, reliable relief instead of pushing slower vendors and upselling products.
Additionally, our industry-leading IR retainer provides flexibility for unused hours. Retainers lock in specialty pricing for additional hours and advisory services.
PacketWatch Incident Response Retainer Features
Prepaid Block of Hours (minimum 40)
24/7 Support Hotline
2-Hour Service Level Agreement for Initial IR Scoping Call
Repurpose unused hours for Advisory Services, locking in rates for additional advisory services
Access to the PacketWatch Platform, our proprietary threat-hunting platform built for threat hunters by threat hunters
1-Year Term
Comparison of IR Retainer Services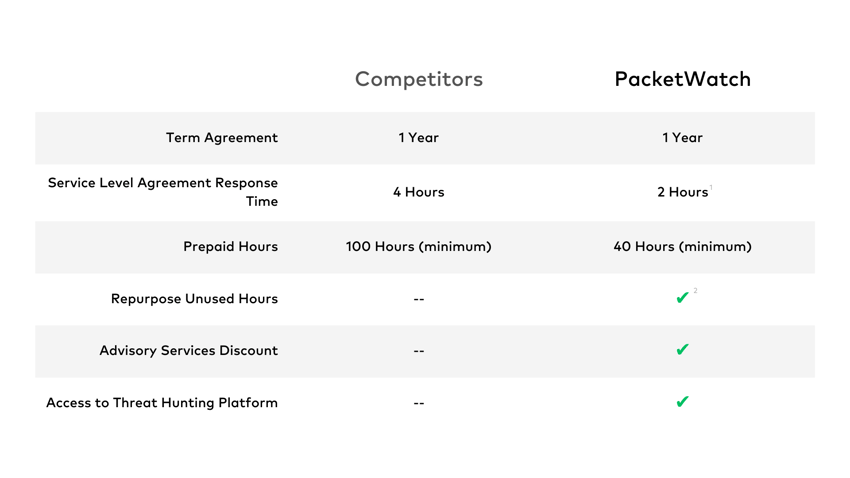 Repurpose Unused IR Retainer Hours
Setting ourselves apart from our competitors, we not only grant clients the flexibility to utilize unused hours for additional services but also provide a discount on advisory services, offering exceptional value.
Clients can use their unused hours for the following cybersecurity needs:
Response Readiness Assessment
IR Plan Assessment Services
IR Plan and Playbook Development Services
Incident Response Tabletop Exercises
Cyber Threat Intelligence Scan